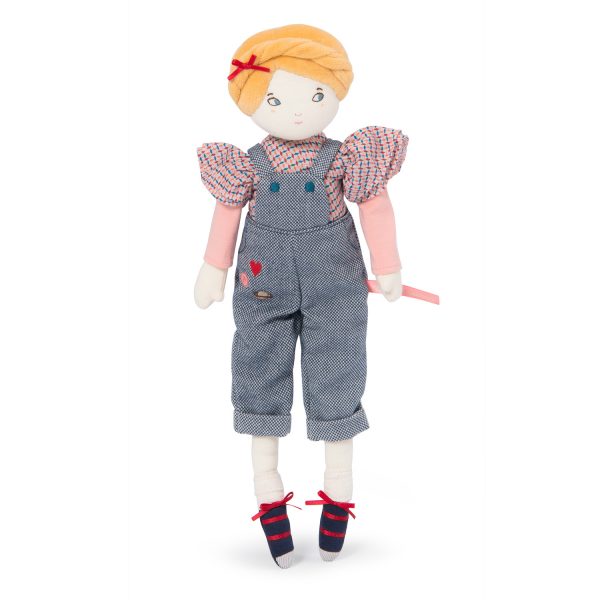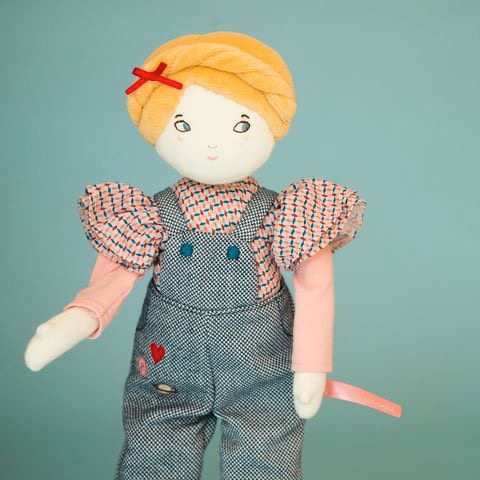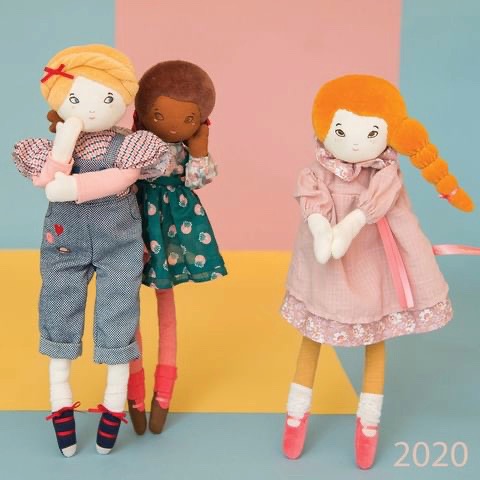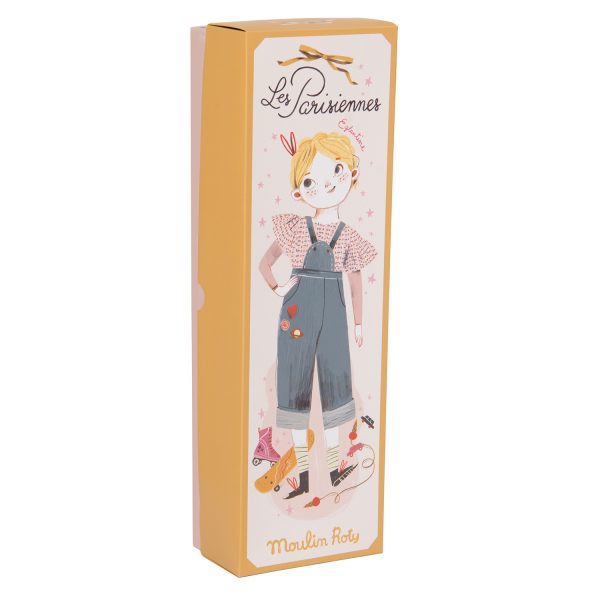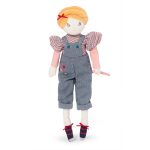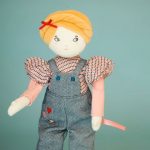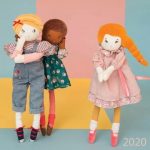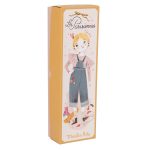 Eglantine Soft Doll
Rp790.000
Meet new Mademoiselle Eglantine, a particularly chic and delicate soft doll.
Her fashionable outfit includes a patterned shirt with puffy layered sleeves under a denim look pair of dungarees and a pair of blue pumps with red ribbons.  Her velour yellow hair is styled in a braid and decorated with a red bow.
This really is a special doll by Moulin Roty and with her shy smile and rosy cheeks, she'll make a sweet and loyal companion.
Mademoiselle Eglantine comes in a beautifully illustrated gift box by Lucille Michieli,  for that extra special touch.
Approx 39 cm.
Brand
Additional information
Reviews (0)
Brand
Moulin Roty
Moulin Roty, a recognized brand in the children's segment, has been creating comforters, toys, world of gentleness and colour for little ones for 45 years. Designed in France using the finest french fabrics and materials, Moulin Roty strives to create a soft world for kids to explore, dream and play with the best quality toys! Moulin Roty is very proud to be a worker-owned cooperative, putting quality, creativity and excellence first.