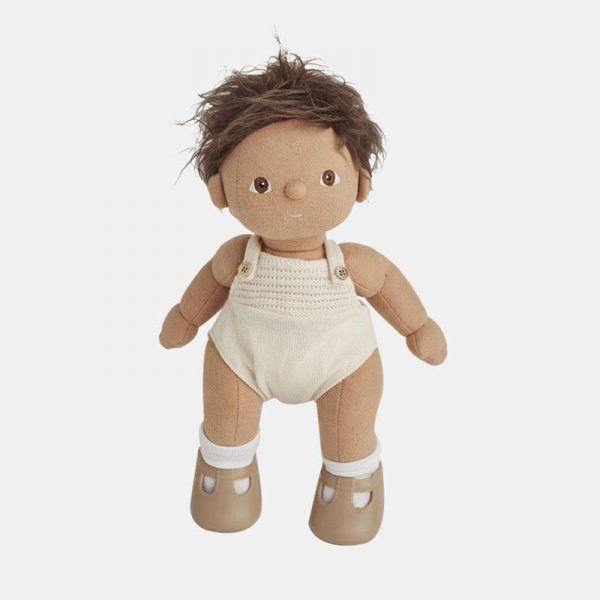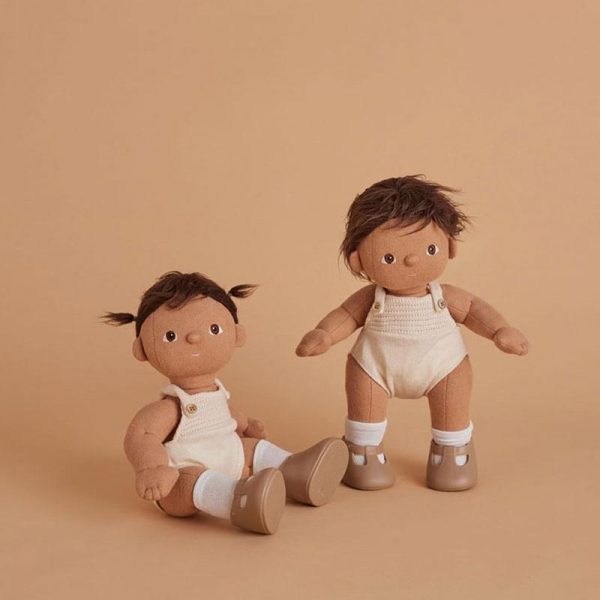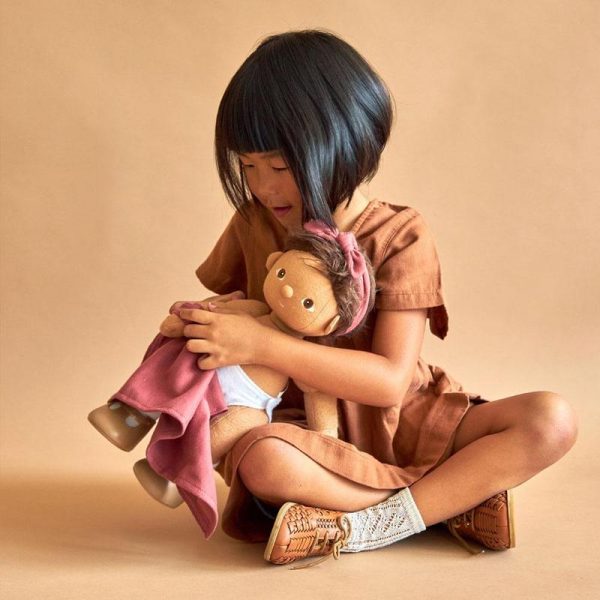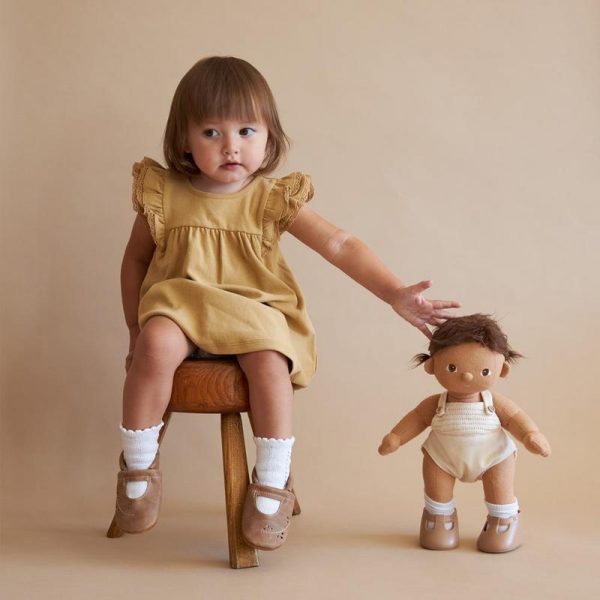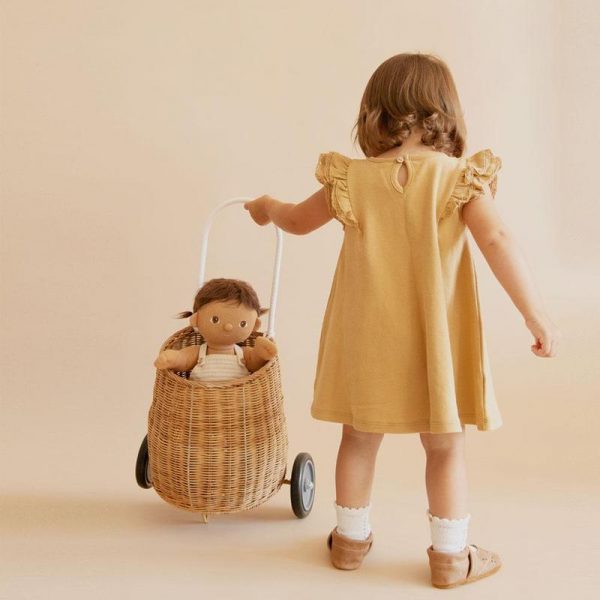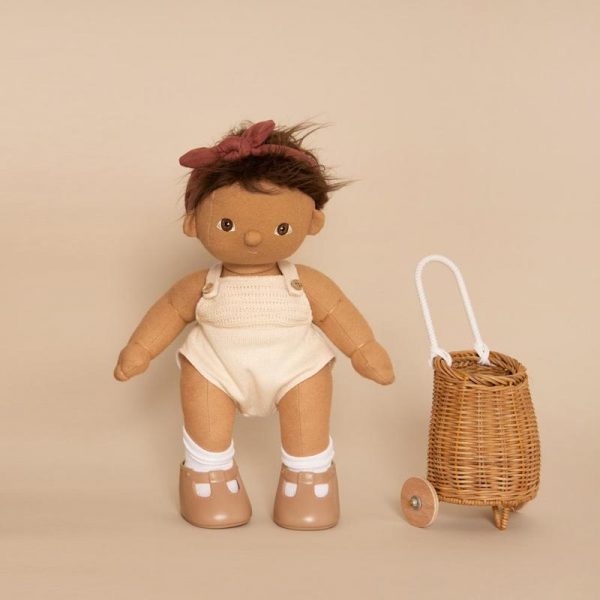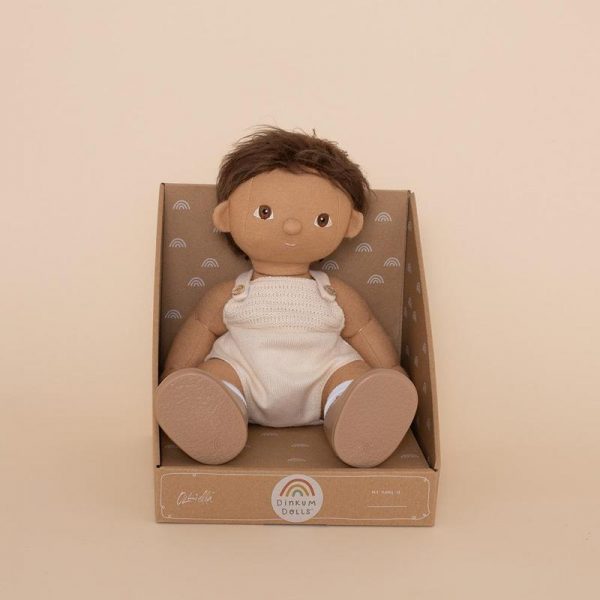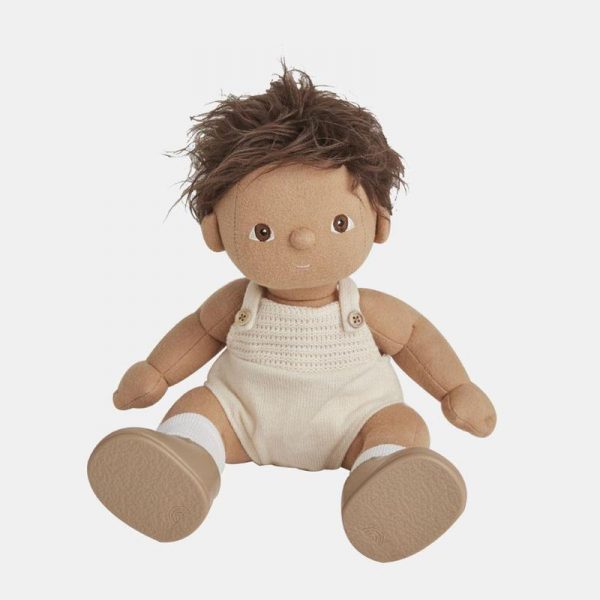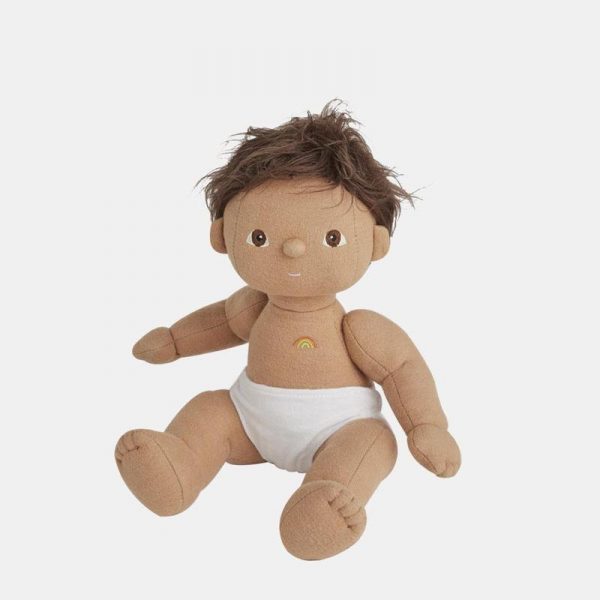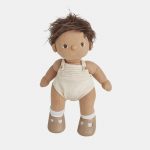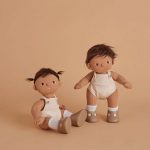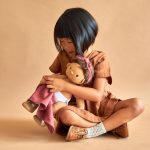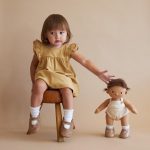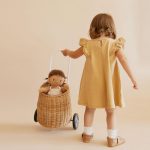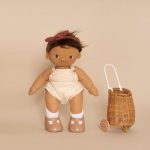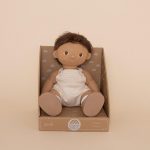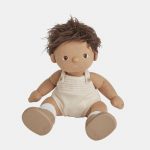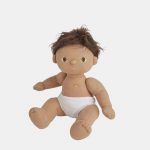 Dinkum Doll – Sprout
Rp1.180.000
Full of love and wonder, they're the Dinkum Dolls! Children can snuggle them, dress them, and style their hair. Dinkum Dolls are posable, with arms, legs and a head that moves – they can also sit and even stand when wearing their shoes!
The Dinkum Dolls are made from the softest, snuggliest cotton outer, making them perfect for not only playing with, but cuddling and going to sleep alongside. They feature the sweetest embroidered details, from their eyes and mouth, to the little rainbow over their heart.
It's up to your child to choose who their Dinkum doll is, and with their loveable faces, posable bodies and huggable selves, there is no end to the fun and imaginative play ahead.
Each doll comes with its own removable unisex outfit, socks, nappy, and shoes.
• Dinkum Doll bodies are made from 100% cotton
• Interior stuffing is hypo-allergenic polyfill
• Romper is made from itch-free acrylic yarn
• Shoes are made from BPA & Phthalate free PVC
Dimensions: 35cm Body
Brand
Additional information
Reviews (0)
Brand
Olli Ella
Born in London in 2010 as a kids décor brand, Olli Ella has grown to become a global lifestyle brand and is a favorite at Bohemian Mama for children and home. Olli Ella creates a collection of nursery furniture and baby bedding that was playful, iconic, and above all, beautifully made. Olli Ella designs are nostalgic at the same time modern, capturing the hearts and admiration of parents and children alike.