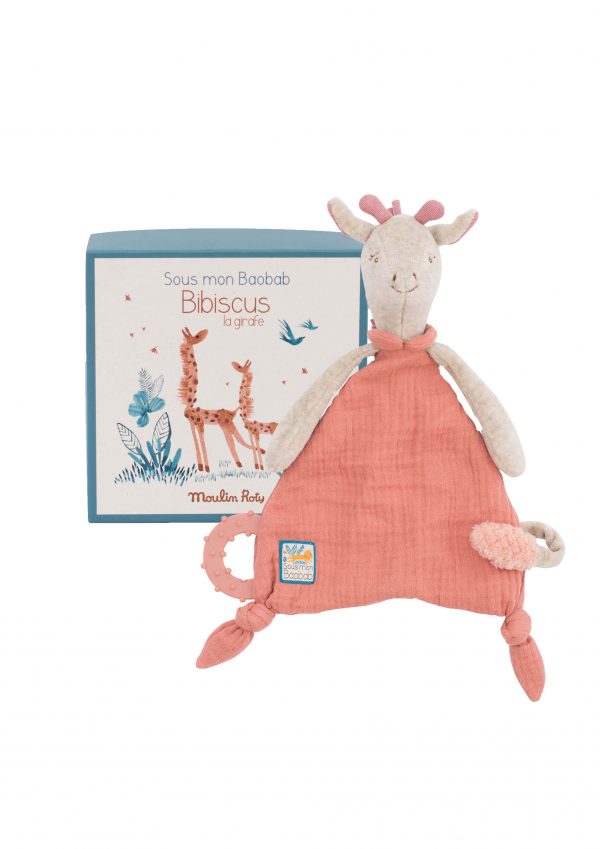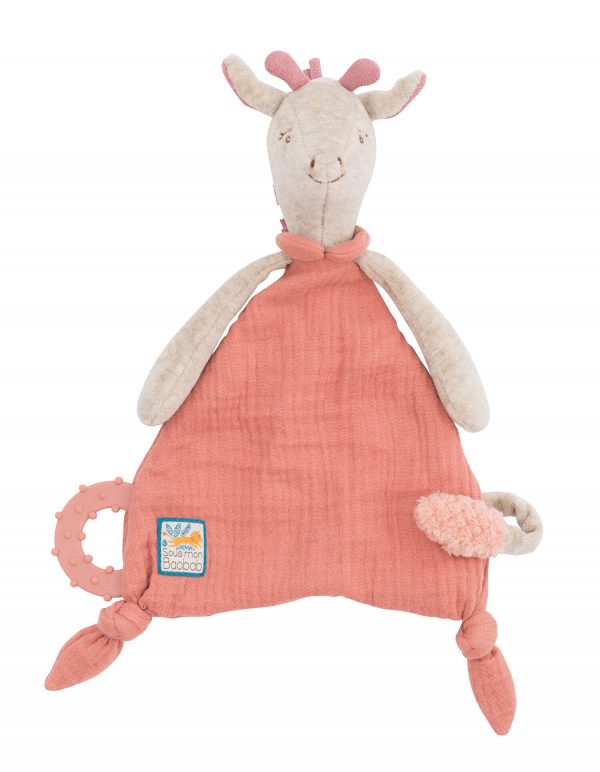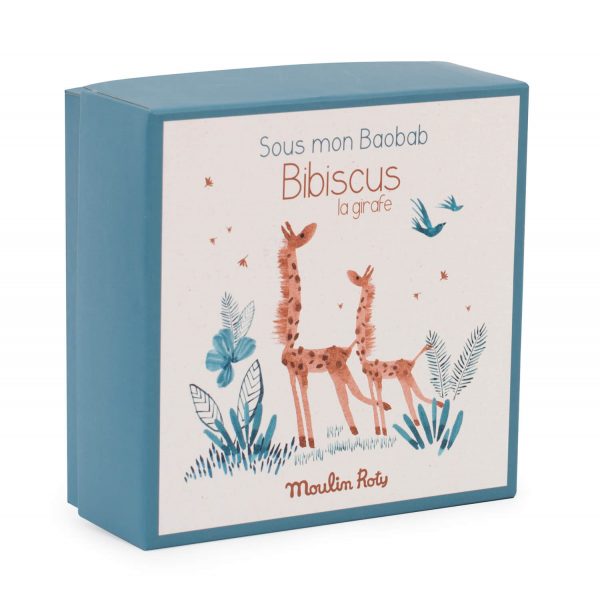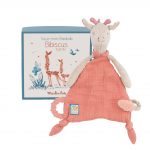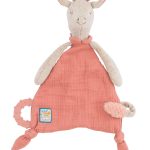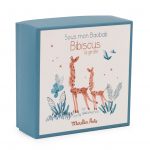 Giraffe Baby Comforter
Rp280.000
Sous mon Baobab is a brand new nursery range for 2019 by Moulin Roty. It includes Bibiscus the giraffe, Bergamote the elephant and Paprika the lion.
Meet Bibiscus the giraffe. This lovely giraffe comforter from the Sous mon Baobab family is made from a soft grey/brown fabric. She has pink shimmery lined ears and matching horns and mane and a coral coloured linen body. It also features a dummy attachment and teething ring. A perfect first soft toy to comfort and soothe.
To make her extra special, Bibiscus comes in her own beautifully illustrated gift box.
She is suitable from birth and machine washable. Approx 33 cm.
Brand
Additional information
Reviews (0)
Brand
Moulin Roty
Moulin Roty, a recognized brand in the children's segment, has been creating comforters, toys, world of gentleness and colour for little ones for 45 years. Designed in France using the finest french fabrics and materials, Moulin Roty strives to create a soft world for kids to explore, dream and play with the best quality toys! Moulin Roty is very proud to be a worker-owned cooperative, putting quality, creativity and excellence first.