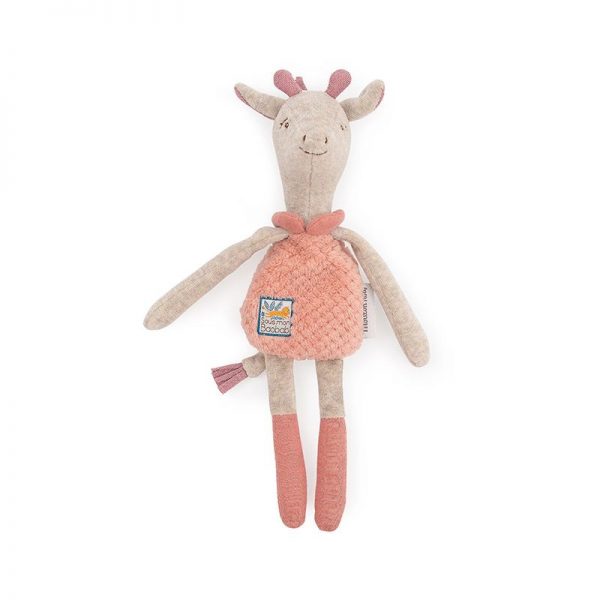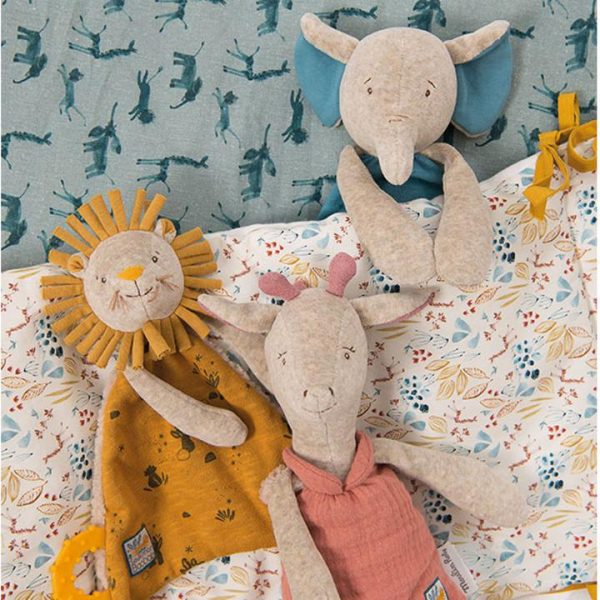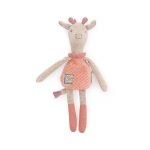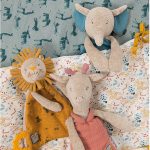 Giraffe Rattle Comforter
Rp224.000
Here is a soft giraffe rattle that your baby will adopt in no time! Featuring Bibiscus, a pretty giraffe from the "Sous Mon Baobab" collection. Filled with sweetness, in sober tones and with watercolour patterns, this pretty collection takes us to meet tender wild animals.
This soft 34cm plush will accompany your little one with tenderness from birth. Baby will have fun shaking it and will discover with wonder the sound produced by the small beads present in the head of the giraffe. Your child's hearing will be stimulated, and he will develop his motor skills. Bibiscus is made of grey and pink fabric and has very soft pink fur! With a magnificent mane made of small strips of coiled fabric, Bibiscus is truly irresistible! Thanks to its long, thin legs, baby's small hands can easily grab it and cuddle it with affection. Suitable from birth.
Materials: Cotton, polyester, metallic fibers.
Dimensions: 34 cm.
Brand
Additional information
Reviews (0)
Brand
Moulin Roty
Moulin Roty, a recognized brand in the children's segment, has been creating comforters, toys, world of gentleness and colour for little ones for 45 years. Designed in France using the finest french fabrics and materials, Moulin Roty strives to create a soft world for kids to explore, dream and play with the best quality toys! Moulin Roty is very proud to be a worker-owned cooperative, putting quality, creativity and excellence first.