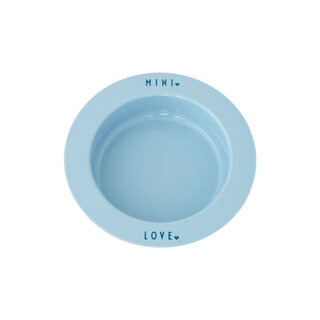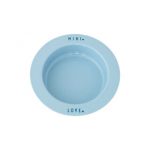 Mini Favorite Deep Plate – Soft Blue
Rp240.000
The drop-safe Mini Love deep plates are not only cute and a safe gift idea for the little ones. The functionality and the material are also outstanding. The plate is made in Ecozen® – a unique kind of bioplastic based on organic materials. Ecozen® is drop-safe and suitable for microwave, and it is processed at low temperatures compared to other materials. Non-toxic and 100% BPA-free, BPS-free, and phthalates-free.
Size : D. 15.5 cm. H. 3.3 cm.
Brand
Additional information
Reviews (0)
Brand
Design Letters
Design Letters is a Danish design company founded in 2009 by the former interiors journalist and copywriter Mette Thomsen. The brand's mission is to create high quality lifestyle products under the motto MAKE IT PERSONAL. Design meets letters in the brand's unique portfolio of durable and functional design ideas. Most recently Design Letters added a collection of sustainable products for the life on-the-go based on the vision statement: To go, to stay, to keep – forever.