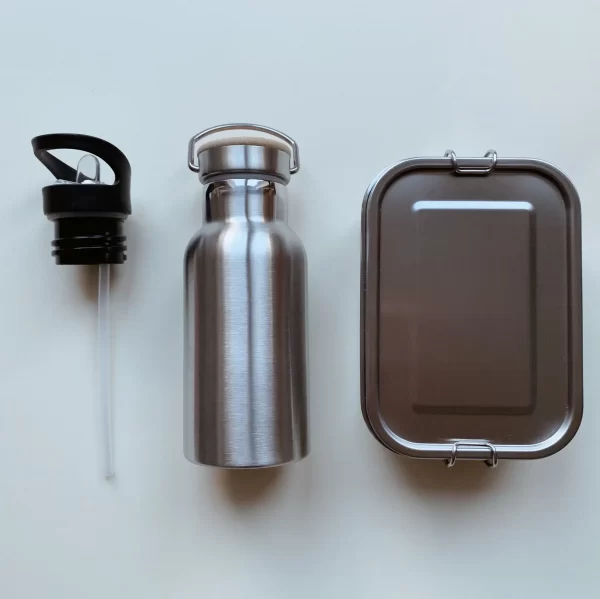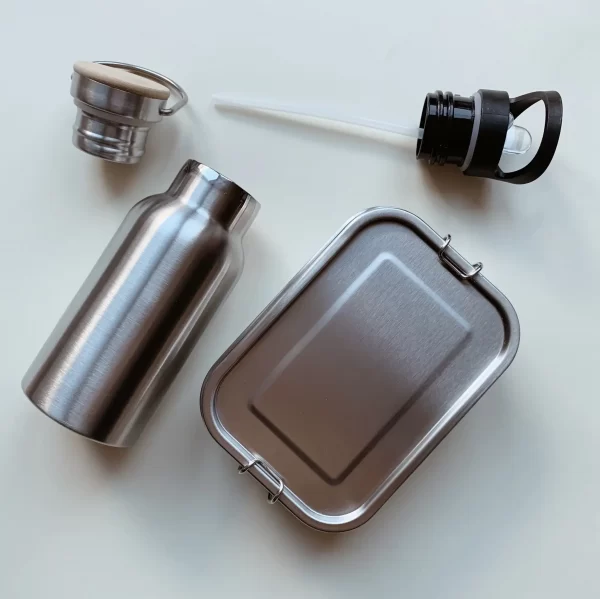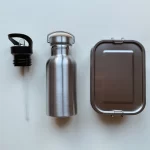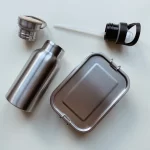 Haps Nordic Lunch Kit Steel
Rp870.000
The perfect set for kindergarten or school start in classic brushed steel.
Lunchbox
Whether you are up for a sandwich and some veggies, an apple and a crispbread or cookies only, this lunchbox is for you.
The clips on the side are easy to open and close even for children's hands.
Waterbottle 350 ml.
The leak-sealed screw lid comes with a handle and the wide opening makes it easy to fill the bottle ice cubes or rinsing it at the end of a day.
Use our additional straw lid for easy handling at the gym or for your small humans.
Instead of wrapping our lunchboxes in waste plastic, they come with an extra 100% organic cotton 25×25 cm produce bag.
Color: Steel
Quality: Stainless steel
Dimensions: L 17 cm W 12 cm H 6 cm /350 ml.
Washing instructions: Dishwashersafe
Additional information
Brand
Reviews (0)
Brand
Haps Nordic
Designed in Denmark, with our eco-friendly products, Haps Nordic always aim to make a sustainable lifestyle a little easier and a lot more beautiful. On the go, in the kitchen, and in everyday life. Our design philosophy is simple: Beautiful products you like to keep and cherish, making it easy for all of us to minimize food and plastic waste one step at a time. . Welcome to HAPS NORDIC