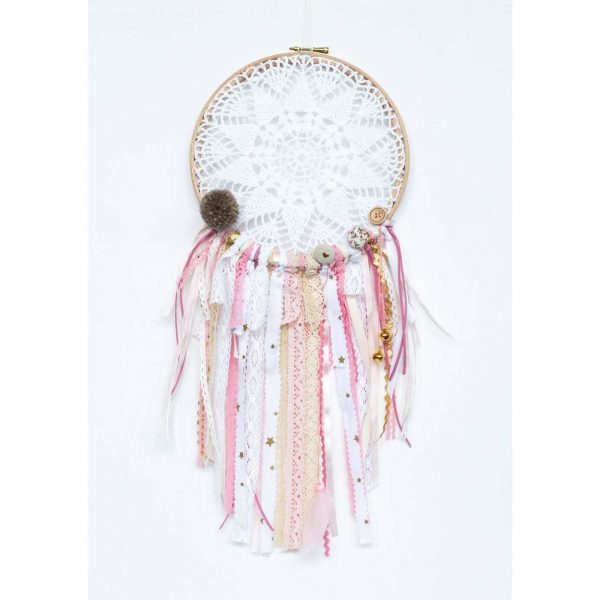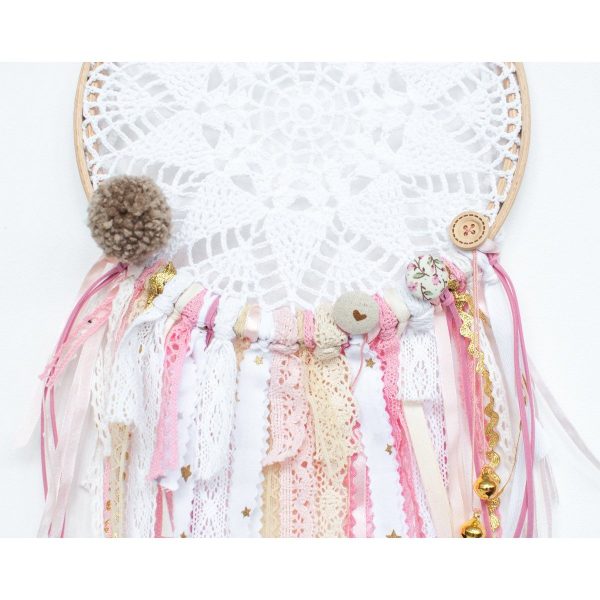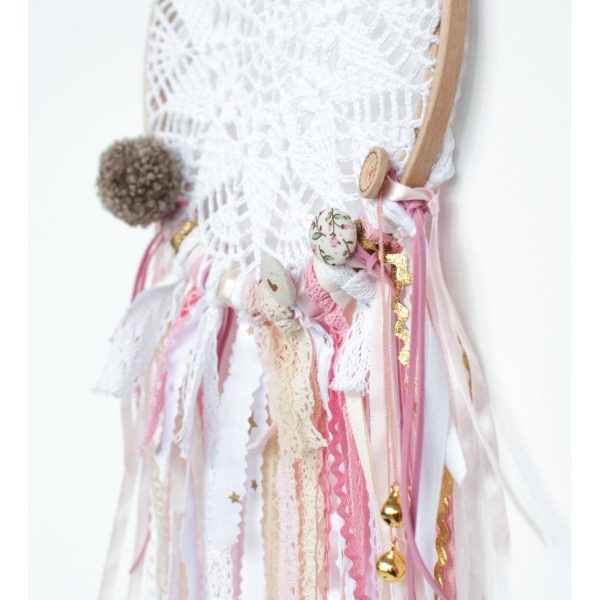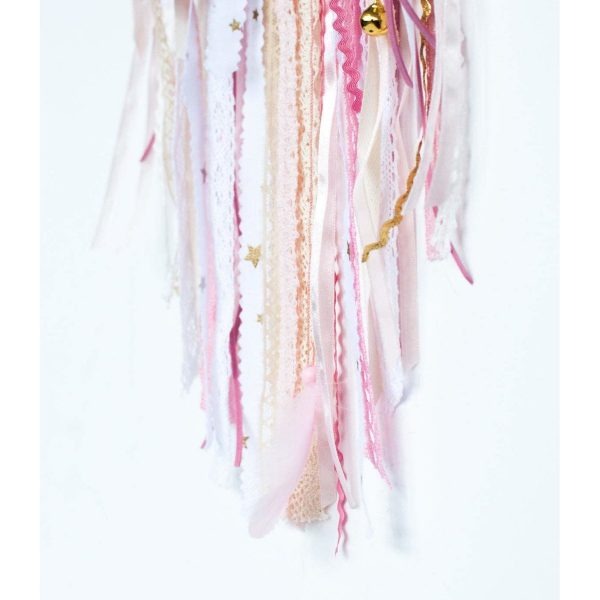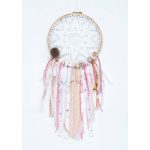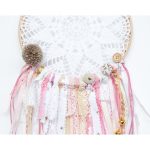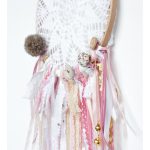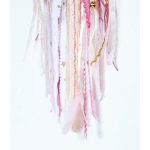 Dreamcatcher 20 cm – Golden Bells
Rp580.000
Moimili's original dream catcher "Golden bells" is a unique, hand-made decoration. White tablecloth is supplemented with gold, pink, beige and white additions. Feathers, bells and a soft pompom emphasize its character. Dream catcher will evoke a festive mood in any interior, not only on holiday days.
The original Moi Mili dreamcatcher is a unique, handmade decoration. It is made of crocheted doily, stretched on a beech hoop (or metal rim). The whole is decorated with ribbons, laces, buttons, feathers, bells and a fluffy gray pompon. The dreamcatcher will be loved by everyone who likes mysterious Indian tales.
Diameter of hoop/rim: 20 cm
Handmade dreamcatchers come in single copies, and the pattern of the model is visible in the picture.
Made in Poland.