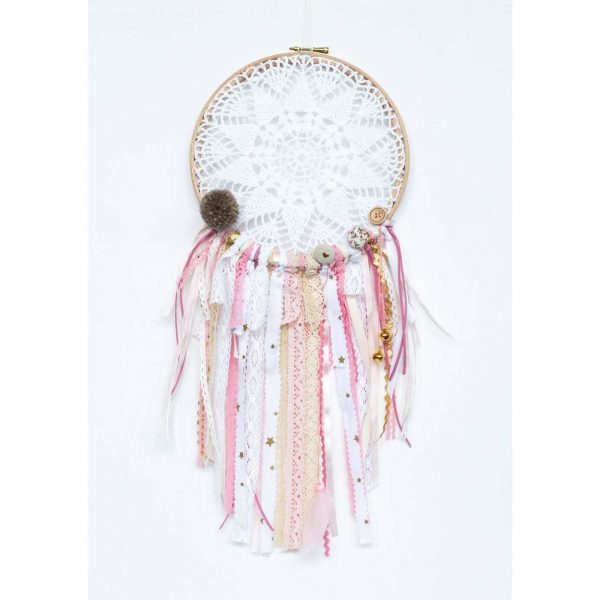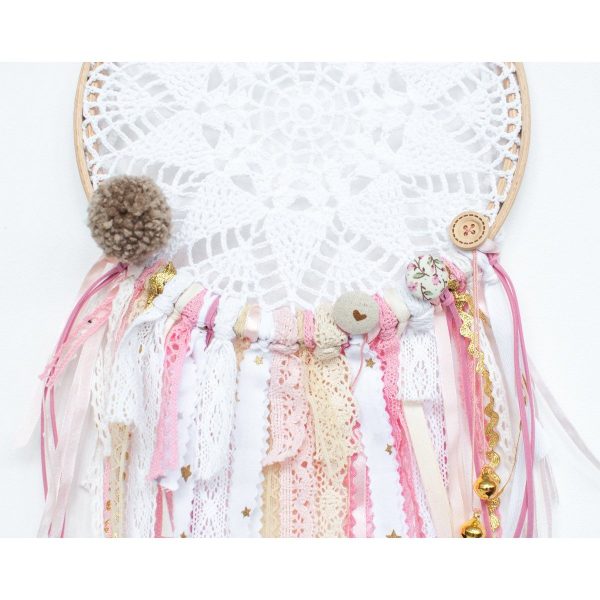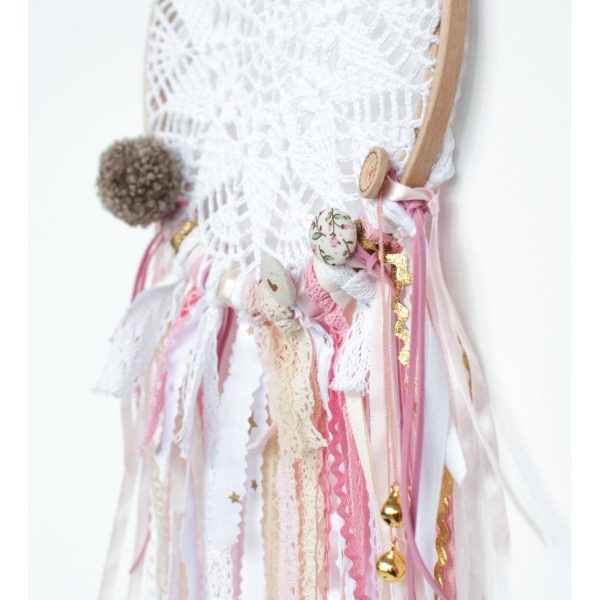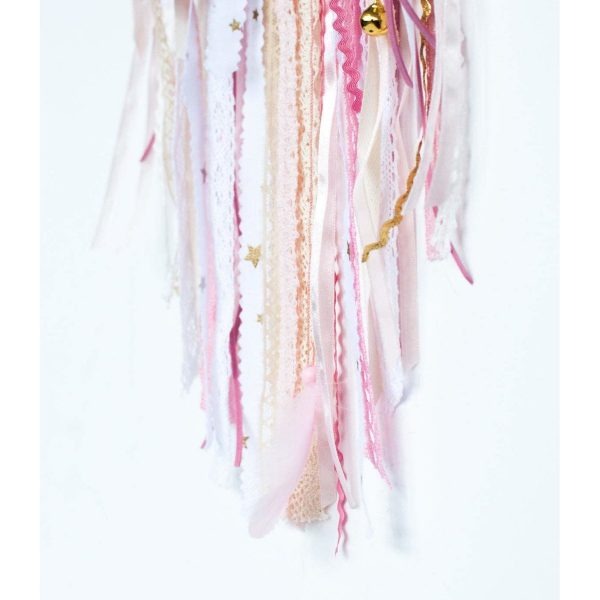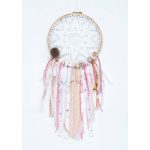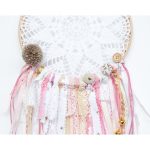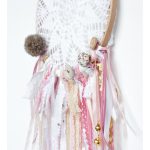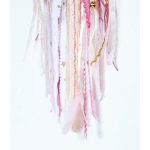 Dreamcatcher 20 cm – Golden Bells
Rp580.000
Moimili's original dream catcher "Golden bells" is a unique, hand-made decoration. White tablecloth is supplemented with gold, pink, beige and white additions. Feathers, bells and a soft pompom emphasize its character. Dream catcher will evoke a festive mood in any interior, not only on holiday days.
The original Moi Mili dreamcatcher is a unique, handmade decoration. It is made of crocheted doily, stretched on a beech hoop (or metal rim). The whole is decorated with ribbons, laces, buttons, feathers, bells and a fluffy gray pompon. The dreamcatcher will be loved by everyone who likes mysterious Indian tales.
Diameter of hoop/rim: 20 cm
Handmade dreamcatchers come in single copies, and the pattern of the model is visible in the picture.
Made in Poland.
Brand
Additional information
Reviews (0)
Brand
Moimili
Moi Mili is a small studio, which was founded in the heart of the Polish on a sunny summer day. The priority of our daily work is the quality and perfect execution. Their tipi for children and other articles, such as dreamcatchers and garlands encourage creative play and great decorate the room and amuse baby and adult. Moimili wants to create a pleasant atmosphere in every room, bring a smile to their faces and make your interior becomes unique.