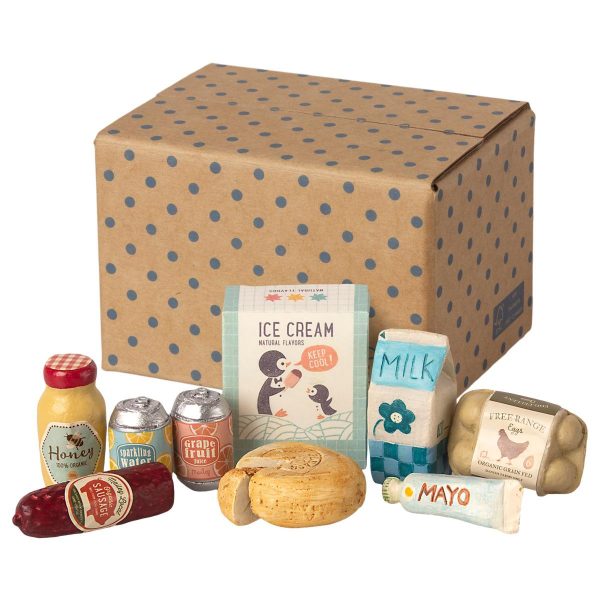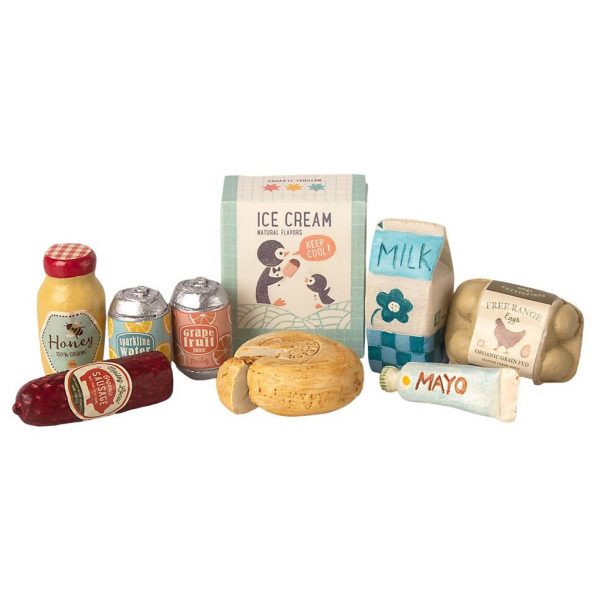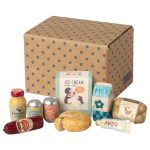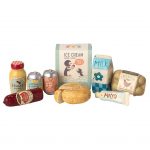 Miniature Grocery Box
Rp625.000
Yummy! All the food your Maileg friend could possibly need. This selection of food includes mayo, milk, honey jar, sausage, 4 ice cream sticks, egg carton, 2 soda cans and a cheese. It will be delivered in a cardboard box.
Product Details:
Contains 9 food items + Box for your Maileg friends
Want to be notified when this product is back in stock?
Brand
Additional information
Reviews (0)
Brand
Maileg
Danish toymakers Maileg produce whimsical and humorous soft mice, rabbits and dolls with a nostalgic look and feel. Each Maileg character bears a heartwarming grin and is full of personality and charm, allowing children to imagine their own stories and small worlds around them. Every Maileg character is sewn together with incredible attention to detail, many of them are wearing delicate clothes and shoes with intricate prints, natural fabrics and real buttons. Many of the mice come in small matchboxes with pillows and blankets, others come with detailed accessories such as sleep masks and bedtime slippers.