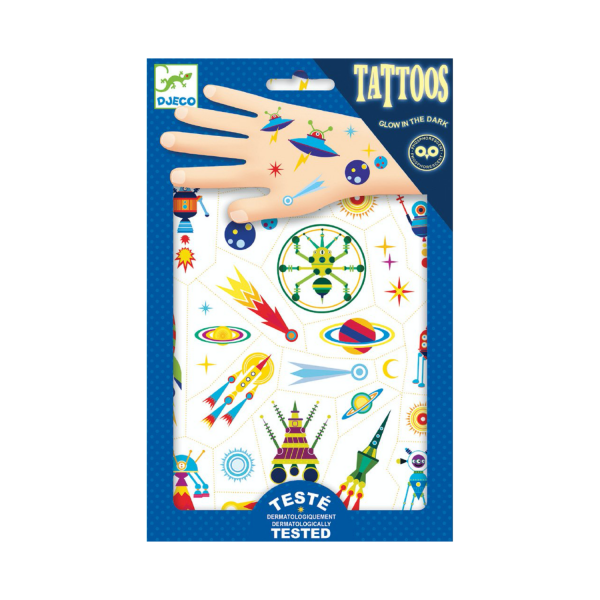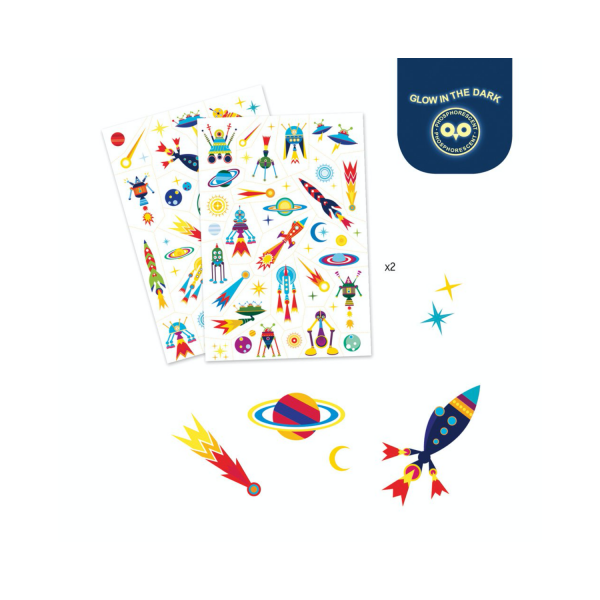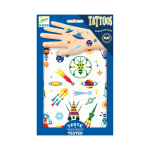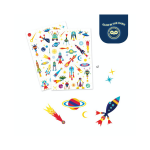 Space Tattoos Glow in the Dark
Rp80.000
The Space Oddity tattoo pack contains 2 sheets of fun designed, glow in the dark tattoos that will appeal to young children, especially with the bright classic colours.
Djeco Tattoos are a great idea for a birthday party activity or for a party bag gift.
Djeco tattoos have been dermatologically tested and are easy to apply; simply cut out the chosen tattoo, peel the backing film,
press sticker firmly onto skin and once lifted, a tattoo will remain. So much easier than the sponge and water variety! Packaging measures 21.5 x 23cm.
Brand
Additional information
Reviews (0)
Brand
Djeco
Djeco are a Paris based company, specialising in highly imaginative and creative children's toys. They are the only brand in the world that successfully creates traditional toys with a fresh modern look. Each product can take up to a year to travel from the design board to the shelves, and undergoes rigorous quality testing.