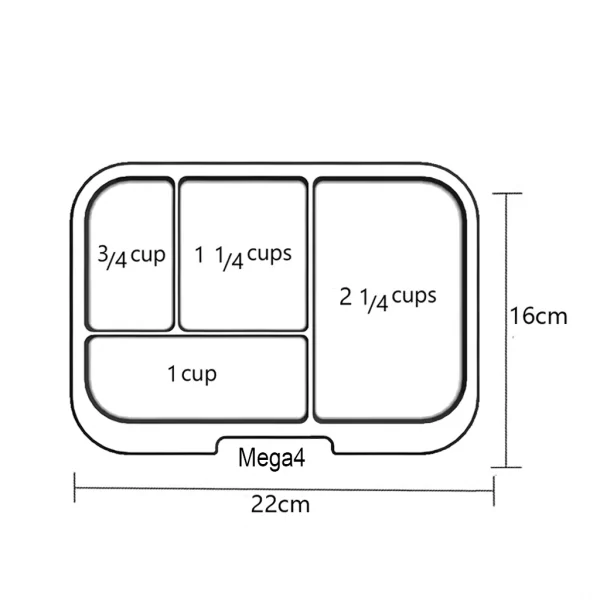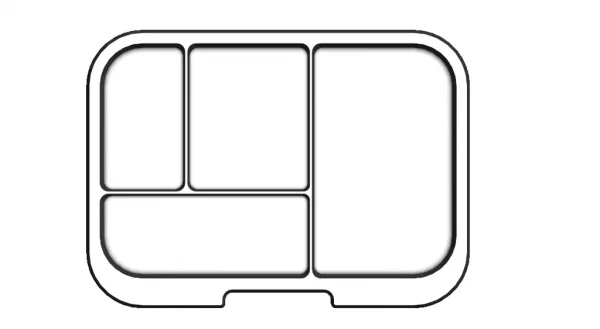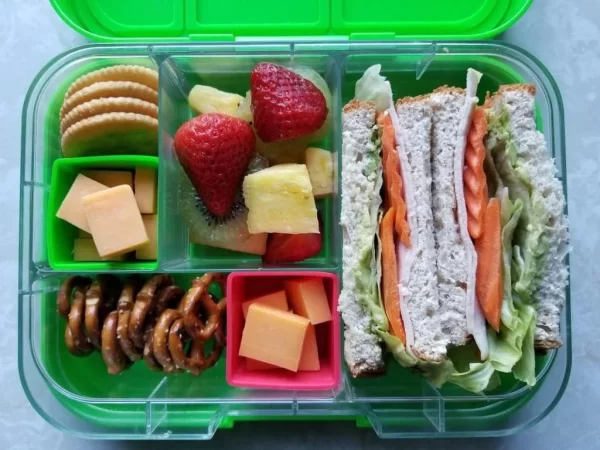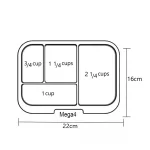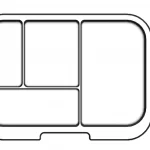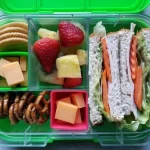 Mega4 Clear Tray Only
Rp195.000
The four compartment design of the ingenious Mega4 interchangeable tray is suited to those preferring larger portions than others.
The clear tray allows you to personalise your Munchbox by placing your own artwork or images underneath the tray, bringing a whole new range of themes and designs to your child's lunchbox!
Perfectly suited to the more mature design of the Mega4 tray, the clear design also defines a more understated look which suits older children and adults who enjoy the minimalist look.
Please note:
The compartments of each tray correspond specifically to the arrangement of the original design silicone seal – locking in moisture, preventing leaks and keeping food fresh and separate in its compartment.
Description
Brand
Additional information
Reviews (0)
Description
Peppermint Blush!
Who can resist this playful pastel combo, with a fresh burst of peppermint and a delightful hint of sweet raspberry sorbet! Features a creamy mint outer box and pretty pink latch!
Munchbox Munchi is perfect for packing snack-sized meals with lots of variety!
The baby of the Munchbox family, Munchi is the smallest of the range with a capacity of over 2 cups, yet still features the same generous depth of our larger lunchboxes – our customers love being able to pack crackers standing up!
Munchi offers ultimate flexibility with TWO portioned removable trays, allowing you to switch between two or three leakproof compartments. Providing your child with a variety of healthy snacks throughout the day has never been easier!
Munchi is a durable snack-sized box measuring 16cm by 11cm with an attached lid featuring Munchbox's leak-proof technology, while the interchangeable removable trays are crafted from quality Tritan and feature adorable under the sea artwork.
FEATURES:
Dishwasher-safe (top shelf)*
Holds over 2 cups of food
Same depth as larger lunchboxes in Munchbox range
Eco-friendly, BPA and Phthalate-free
Child-friendly single latch
Two removable Tritan trays
Two or three leakproof sealed compartments
Portion controlled for balanced nutrition
Combines with Munchbox system to provide meals for full school day
Encourages healthy eating
Colourful, fun design
Munchi Snack Munchbox includes one outer box (3 compartment design) and two interchangeable trays (2 and 3 compartments).
Size 16x11x6cm
Weight 310gms
Brand
Munch Box