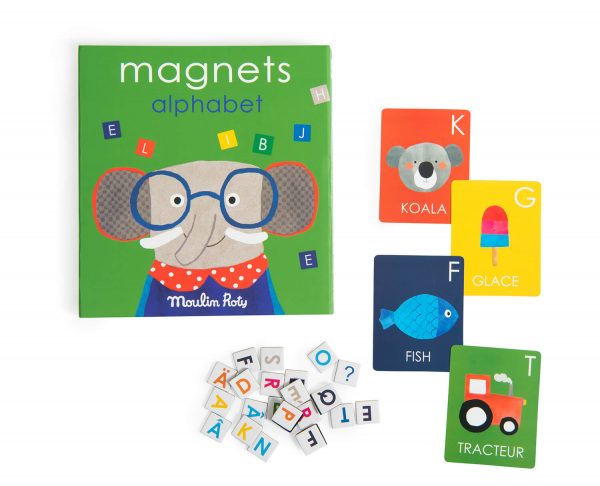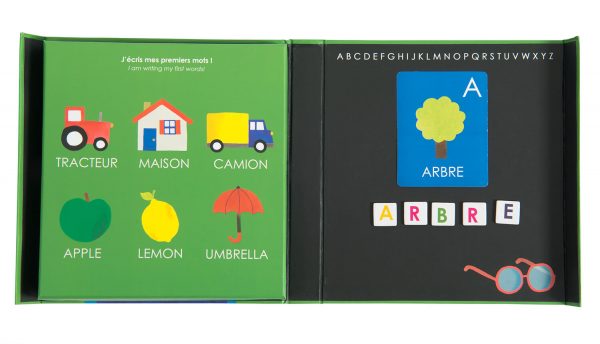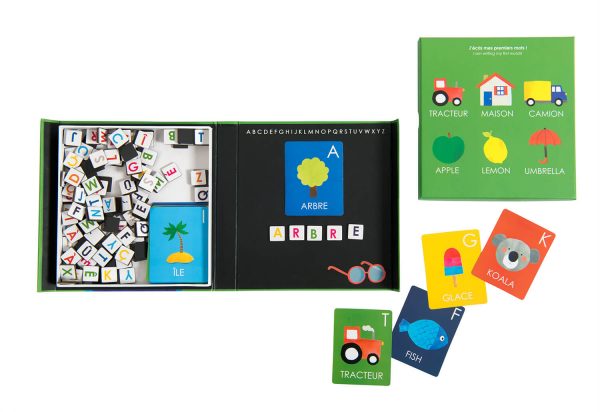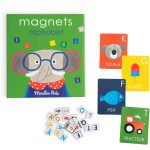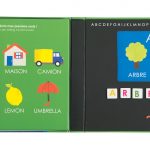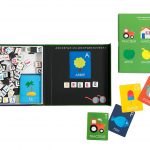 Alphabet Magnetic Game
Rp400.000
This educational alphabet game by Moulin Roty, in the ever popular Les Popipop range, consists of 26 cards and 168 magnetic letters to identify letters and spell words.
This game allows your child to choose a letter flash card and match the letter tiles to the word spelled on the flash card. The illustrated cards are double sided, with English words on one side, and French on the other.
This is aa fantastic game for familiarising children with the alphabet and first words. Picking and placing the magnets will encourage fine motor skills also.
Displayed in a lovely folding case with a magnetic cross over at the side – inside is a box compartment for game content storage and a magnetic board ready for your child to play.
Dimensions: 18.5 cm W x 20. cm H x 2.5 cm D
Brand
Additional information
Reviews (0)
Brand
Moulin Roty
Moulin Roty, a recognized brand in the children's segment, has been creating comforters, toys, world of gentleness and colour for little ones for 45 years. Designed in France using the finest french fabrics and materials, Moulin Roty strives to create a soft world for kids to explore, dream and play with the best quality toys! Moulin Roty is very proud to be a worker-owned cooperative, putting quality, creativity and excellence first.