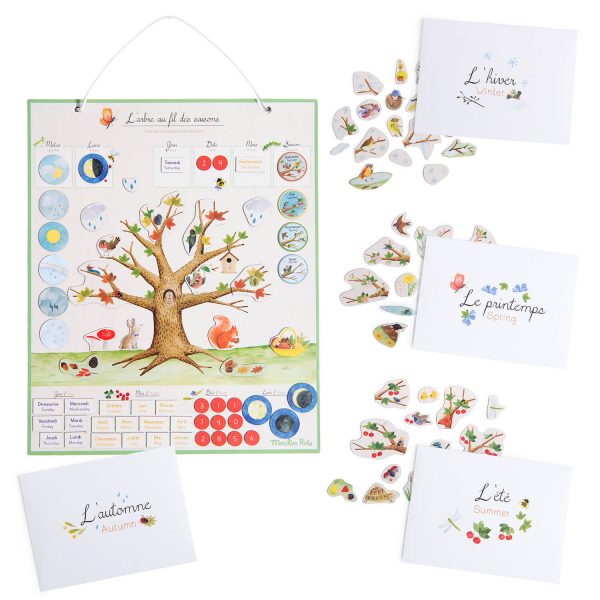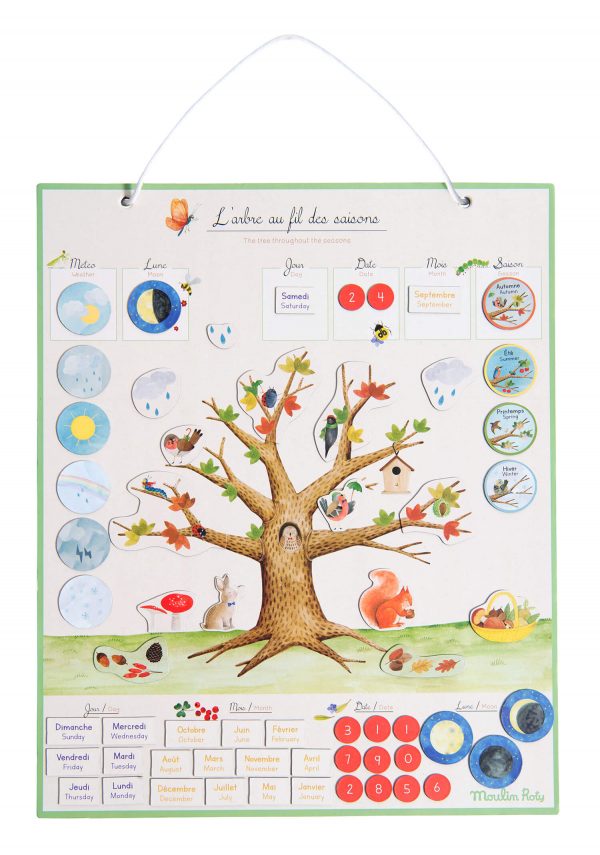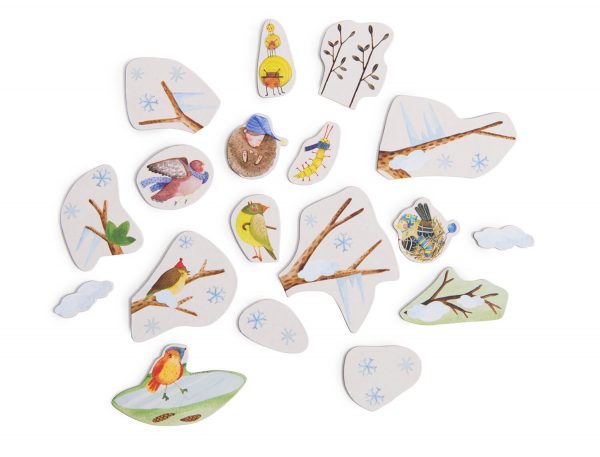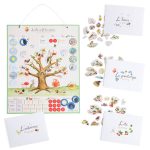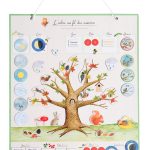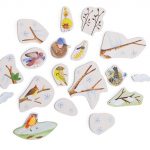 Season Magnetic Calender
Rp485.000
Learn about the seasons, the weather, the months, today's date, the moon phases and days of the week with the beautifully illustrated magnetic seasons calendar from Moulin Roty. Themed "a tree throughout the seasons" the magnetic calendar depicts each of the year's four seasons and corresponding characteristics.
The magnetic seasons calendar board is in French and English and comes with a set of magnets which can be placed to complete the tree. Four sets of animals and plants magnet strips are included as well as 1 magnet strip with date numbers, the days of the week, the year's 12 months, types of weather, the different moon phases and the four seasons and 4 pouches to sort magnets by season.
Moulin Roty is a French brand well-known for creating beautiful and high-quality toys for children with a strong emotional value. Each toy is a real character that tells stories and is the fruit of labor and dedication from the brands creative team. Passing through the hands of a team of illustrators and stylists at the heart of Moulin Roty, in Nort-sur-Erdre, France, each toy has a world with colour and material designed specifically for him or her.
Every toy is tested and approved by an independent French laboratory and all Moulin Roty toys are in compliance with the European standard NF-EN71 and bear the CE mark. Most of the fabrics and materials used to create the toys are sourced from France and Europe for their creativity and their technical quality, as well as their non-toxicity, and have passed rigorous testing by Oeko-Tex.
The Moulin Roty magnetic calendar the seasons is made from cardboard and metal and is suitable for children aged 4 years and up.
Contents:
1 magnetic calendar (39,5 x 48 cm)
Brand
Additional information
Reviews (0)
Brand
Moulin Roty
Moulin Roty, a recognized brand in the children's segment, has been creating comforters, toys, world of gentleness and colour for little ones for 45 years. Designed in France using the finest french fabrics and materials, Moulin Roty strives to create a soft world for kids to explore, dream and play with the best quality toys! Moulin Roty is very proud to be a worker-owned cooperative, putting quality, creativity and excellence first.