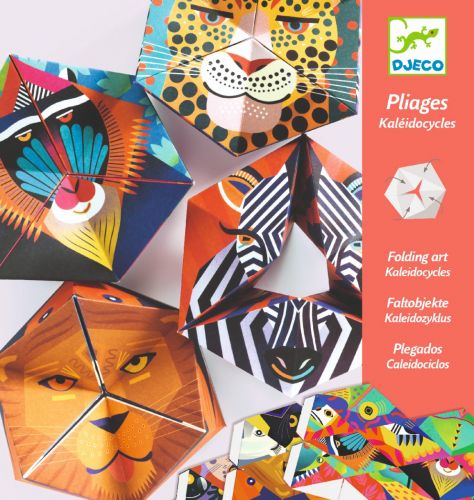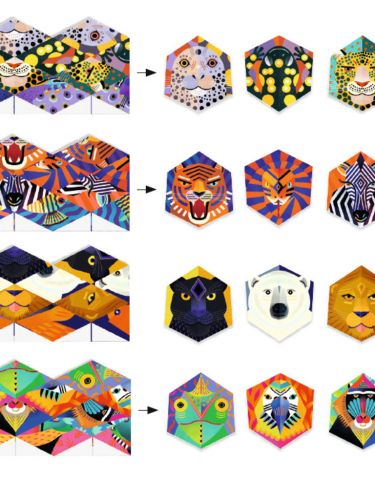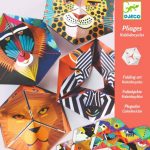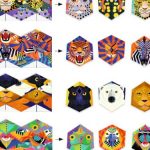 Kaleidocycles Flexanimals
Rp125.000
Kaleidocycles are twistable paper creations that are fun to use and even more fun to make! Take your paper craft prowess to the next level with these amazing paper shaping projects that fold together to form animal heads that appear and reappear in a psychedelic loop!
Develops:
• Creativity and self-expression
• Attention to detail
• Fine motor control and manipulation
• Eye-hand coordination
• Cognitive abilities
• Patience and focus
• Mindfulness learning
• Confidence and self-esteem
A brilliantly inventive paper craft activity that inspires a creative learning environment whether in homes and classrooms!
Includes: 4 paper strips (makes 4 x 12cm-kaleidocycles)
Want to be notified when this product is back in stock?
Additional information
Brand
Reviews (0)
Brand
Djeco
Djeco are a Paris based company, specialising in highly imaginative and creative children's toys. They are the only brand in the world that successfully creates traditional toys with a fresh modern look. Each product can take up to a year to travel from the design board to the shelves, and undergoes rigorous quality testing.