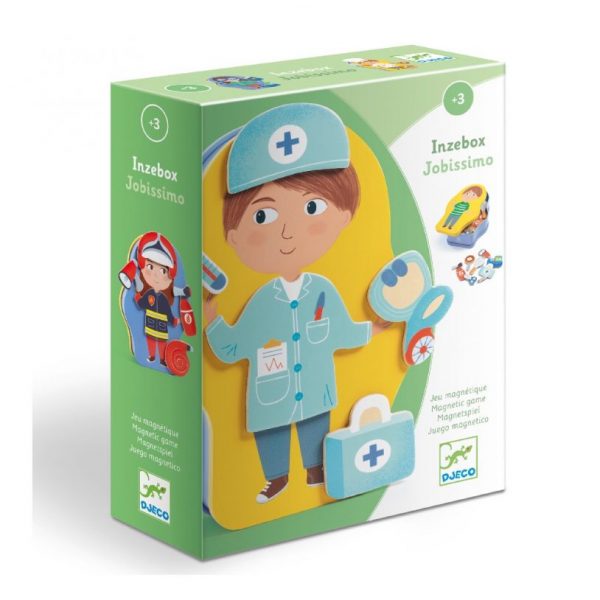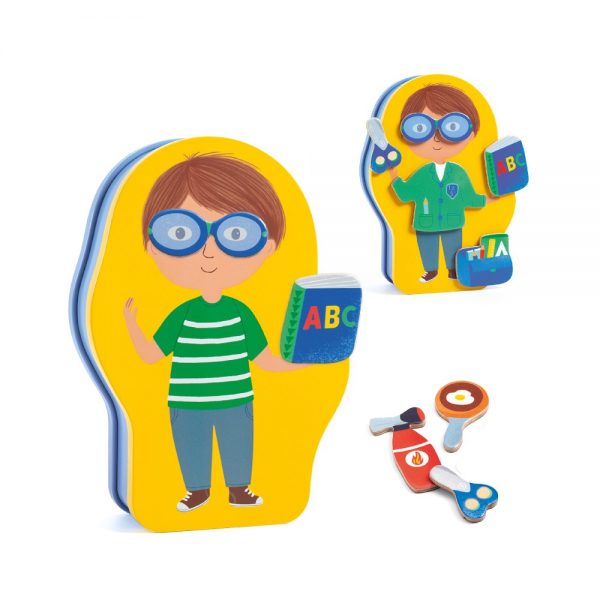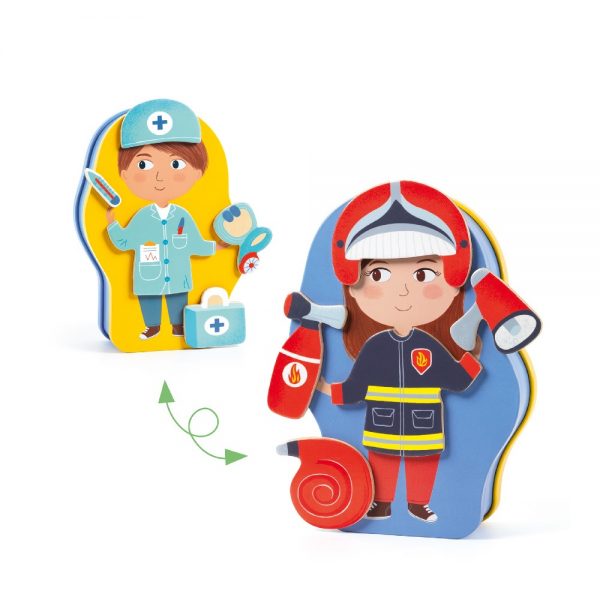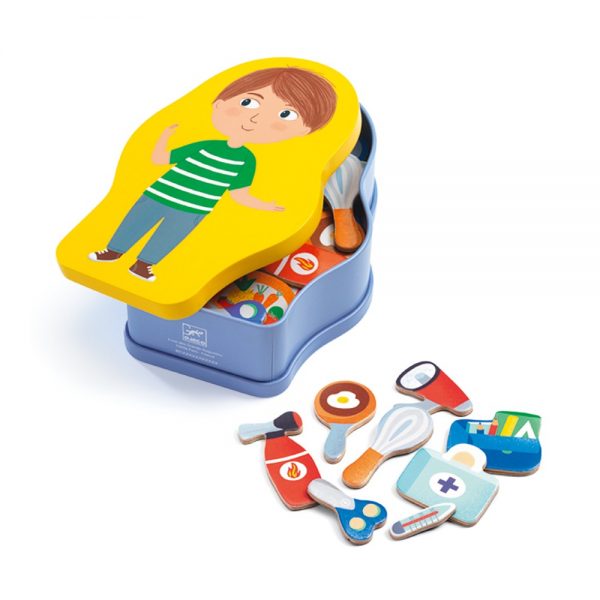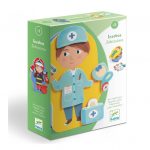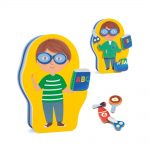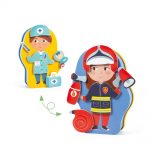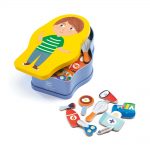 Jobissimo Wooden Magnetic
Rp320.000
With this Djeco Jobissimo Metallic Box with Wooden Magnets create characters in their own job outfits.
Presented in a fun, compact metallic box used as a magnetic support.
What do people wear in their jobs? A boy on one side of the box and a girl on the other can be dressed up ready for work: a doctor or a fireman, a cook or a teacher. At the end of the game, the child can store all the parts away in the box.
A new way of playing with magnets!
The Djeco Jobissimo Metallic Box with Wooden magnets contains 20 pieces.
Brand
Additional information
Reviews (0)
Brand
Djeco
Djeco are a Paris based company, specialising in highly imaginative and creative children's toys. They are the only brand in the world that successfully creates traditional toys with a fresh modern look. Each product can take up to a year to travel from the design board to the shelves, and undergoes rigorous quality testing.