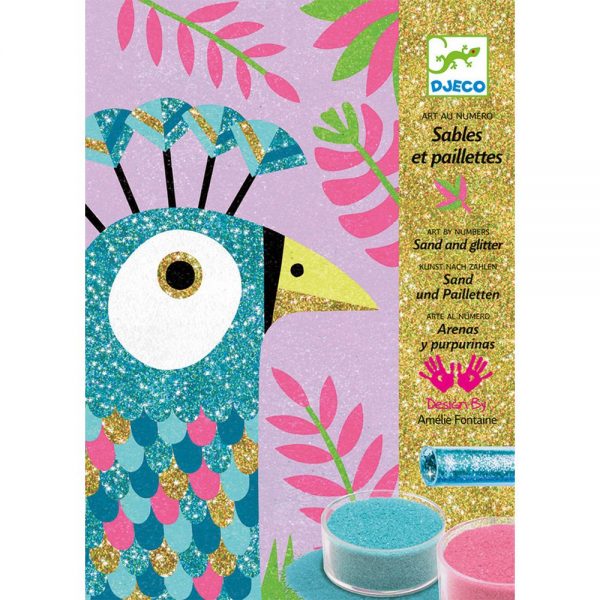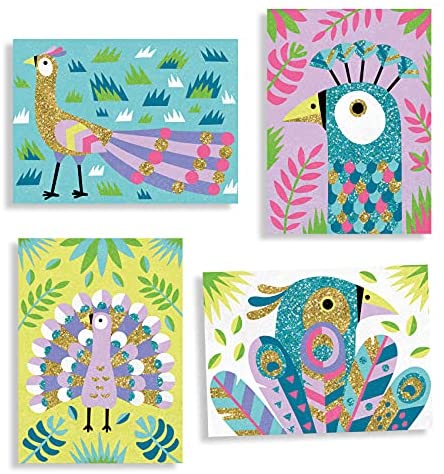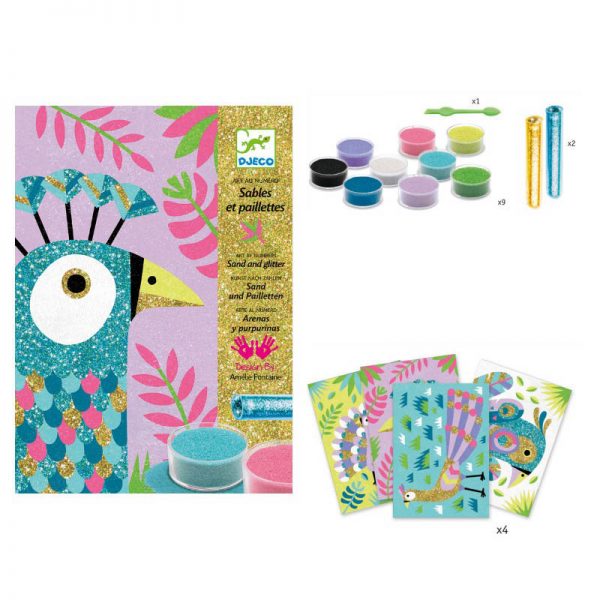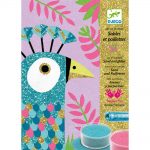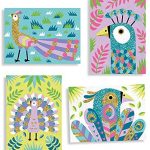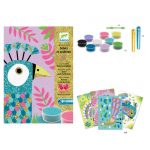 Coloured Sands Dazzling Birds
Rp275.000
Create beautiful, glittering collages with this super fun crafty sand  activity. Discover the beauty of the 4 Dazzling Bird designs by following the numbers on the card that match the coloured sand. Add some glitter for extra shimmer and fun.
There's no wet, gluey mess either as the cards are pre-coated and a tool is provided to easily uncover the coated parts.
The sturdy storage box doubles as your craft space – simply place the chosen fishy design card in the box, uncover the numbered coated areas you want to expose, carefully pour the sand onto the card, lift the card up and pour the excess sand back into a tub to be used again.
Repeat with different colours according to the corresponding numbers to complete your amazing Art by Numbers Sand Fish Rainbow masterpieces!
Included:
Sturdy storage craft activity box contains 4 coated glue cards with Bird designs.
A tool to uncover the glue coated parts
9 sand colours
2 glitter tubes and a colour booklet
Box dimensions : 23cmL x 4cmH x16cmW
Brand
Additional information
Reviews (0)
Brand
Djeco
Djeco are a Paris based company, specialising in highly imaginative and creative children's toys. They are the only brand in the world that successfully creates traditional toys with a fresh modern look. Each product can take up to a year to travel from the design board to the shelves, and undergoes rigorous quality testing.