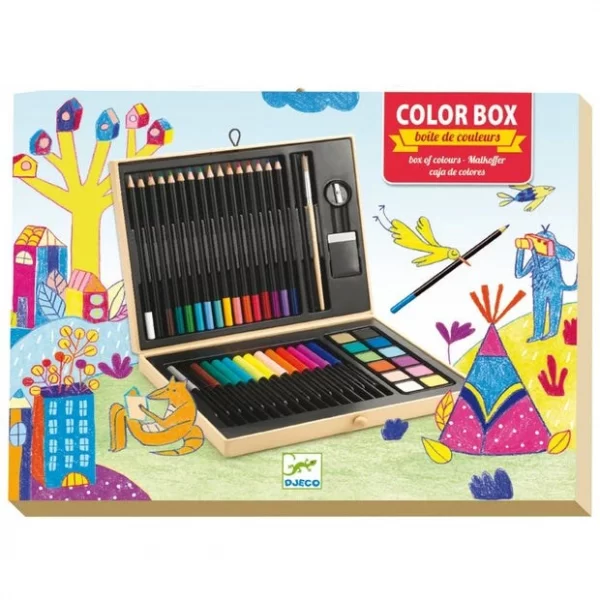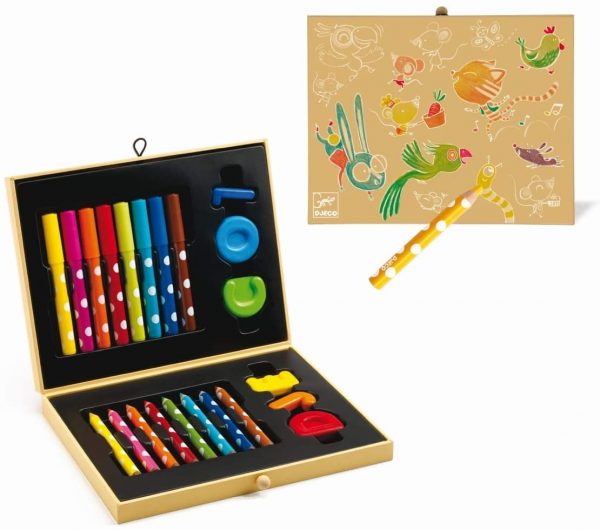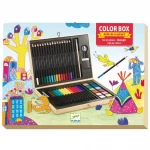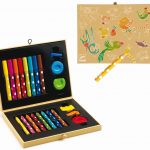 Color Box Set
Rp495.000
Beautifully presented in a wooden box, this set has everything that you need to bring the artist out of your child. Help them keep everything neatly in place, with compartments for the included pencils, markers, crayons, gel pastels, paint, paint brushes, sharpener and eraser. A stunning and practical gift that will stimulate your child's creativity.

Age: 6-12 years
Approx package dimensions: 36 x 26 x 4 cms
Contents: 1 case to customise, 16 colouring pencils, 14 fine felt-tip pens, 12 watercolour tablets, 1 paint brush, 1 pencil, 1 pencil sharpener, 1 eraser
A fabulous box of colours that makes the perfect gift for any creative child.
Want to be notified when this product is back in stock?
Additional information
Brand
Reviews (0)
Brand
Djeco
Djeco are a Paris based company, specialising in highly imaginative and creative children's toys. They are the only brand in the world that successfully creates traditional toys with a fresh modern look. Each product can take up to a year to travel from the design board to the shelves, and undergoes rigorous quality testing.