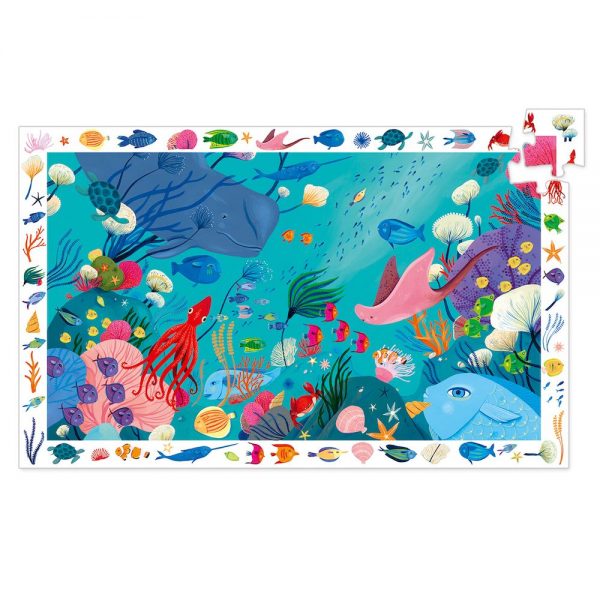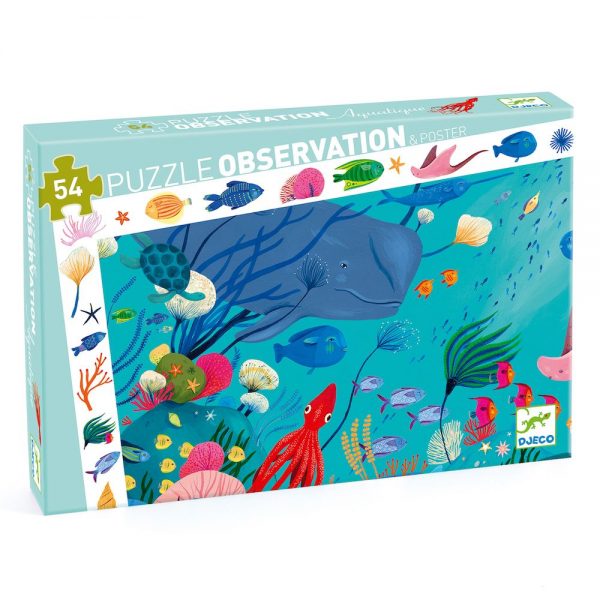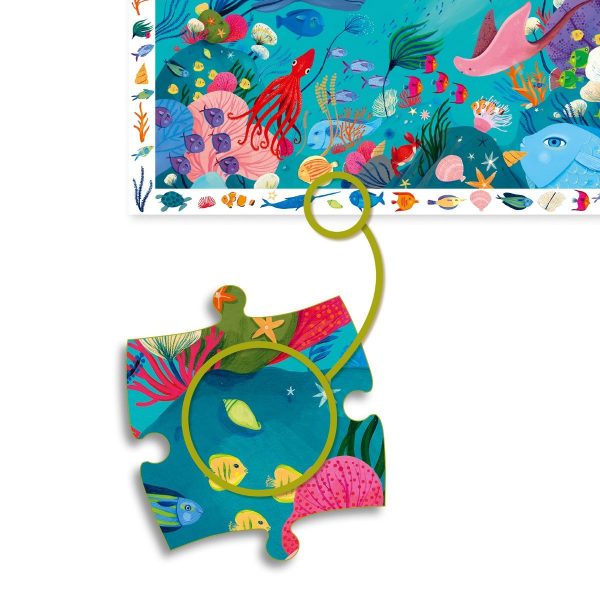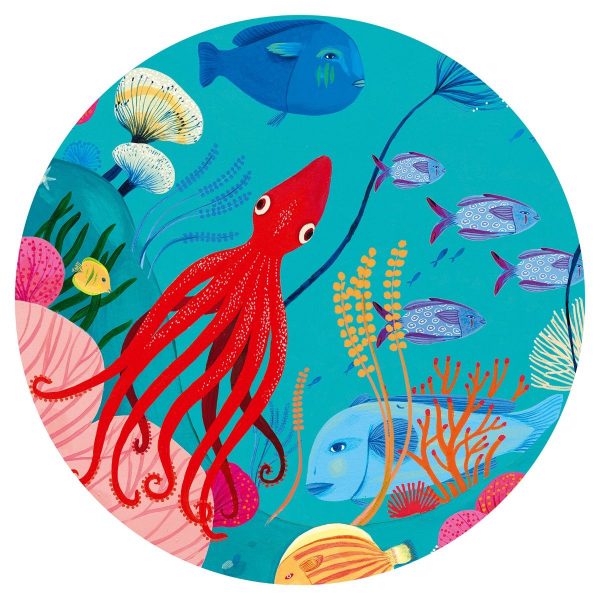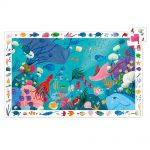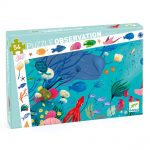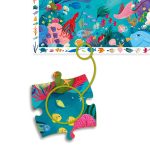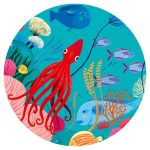 Aquatic Puzzle 54 Pcs
Rp260.000
Djeco Observation Puzzles are a range of kids jigsaws with an added twist – first make the puzzle and then find the objects around the border hidden within the puzzle itself.  Even better each jigsaw comes with a free poster sized 38 by 61cms too!
A bright, beautifully illustrated puzzle with a whole host of aquatic animals.  With 54 pieces this puzzle is ideally suited to children from 4 years old and will be very popular with both girls and boys.
Rich in surprise and detail the border of this jigsaw has items to be found within the completed puzzle – can you find the octopus, green shell, crab and striped tropical fish?
Jigsaw puzzles are a favourite activity to help develop patience in children and extremely rewarding when completed.
Brand
Additional information
Reviews (0)
Brand
Djeco
Djeco are a Paris based company, specialising in highly imaginative and creative children's toys. They are the only brand in the world that successfully creates traditional toys with a fresh modern look. Each product can take up to a year to travel from the design board to the shelves, and undergoes rigorous quality testing.