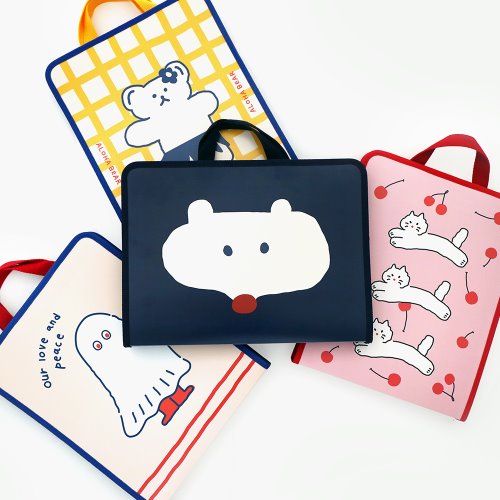 Some might think that it's something common, but it is really hard to find such a durable, cute, and perfectly designed art file / zipper file to use.
It must be easy to store the art pieces, papers with writings, exam papers and workbooks that are normally flying around the house. It is also perfect to carry around notebooks, pencils, and colour pencils when going out. You can disinfect it with a wet tissue. The cute and sturdy handle allows children to carry their own things independently, and even adults who like cute things can use it comfortably.
Horizontal and vertical. The designs are so cute. Let me introduce only pretty and practical things.
Made in Korea